Update Week 8 
Measurements :
Neck :

17.075

(+0.5075)
Bicep :

16.5

(same)
Waist :

33.5

(-3.5 inches)
Chest :

43

(-1.5 inches)
Definitely cannot call myself fat anymore.  A long way to go to achieve my target of being the fittest, strongest and most aesthetic I've been in my entire adult life.  But, I think I am on the right path now.
It's all about the diet, so thanks to those who advised to up the calories.  I've taken the advice one step further, as you'll see in the post above, and have added a ton of egg whites + 2 normal eggs, to get the extra protein.  
I think you can really see the difference now :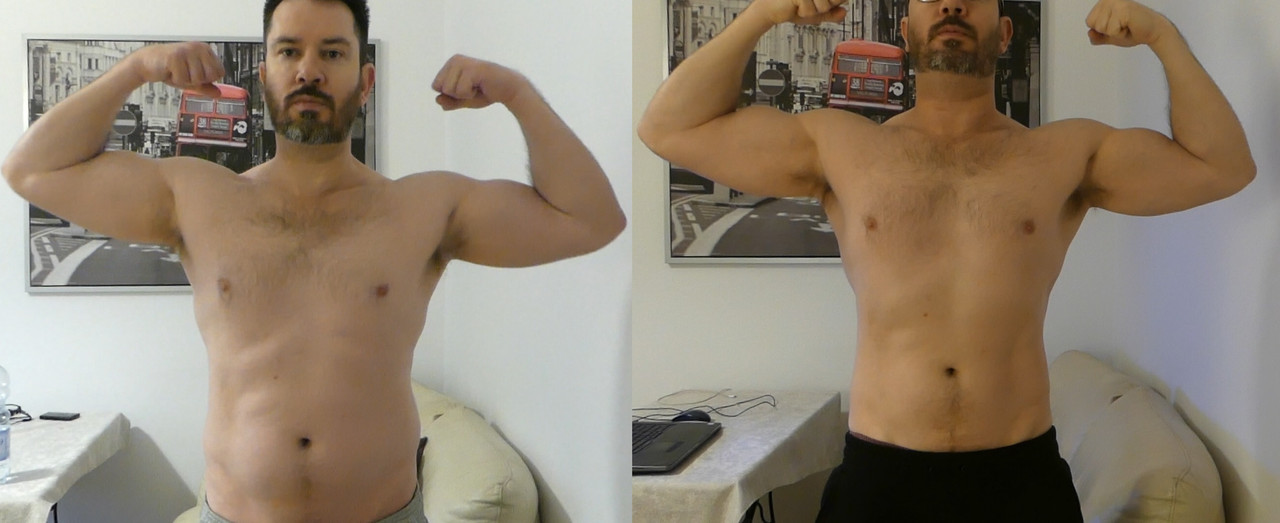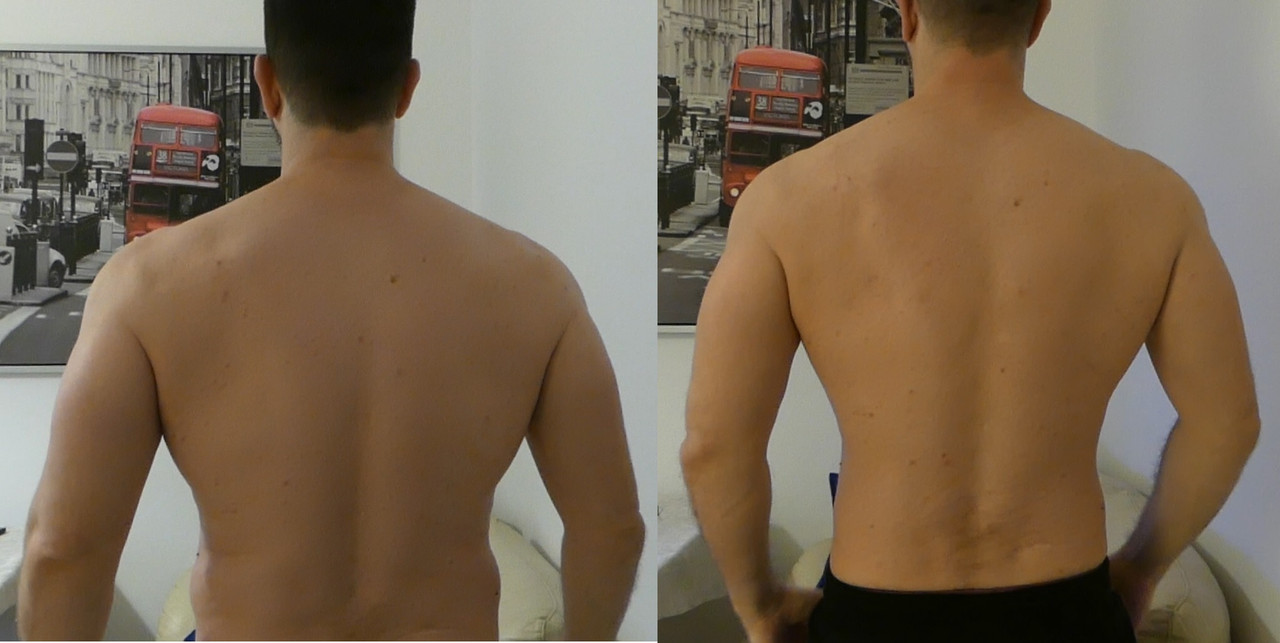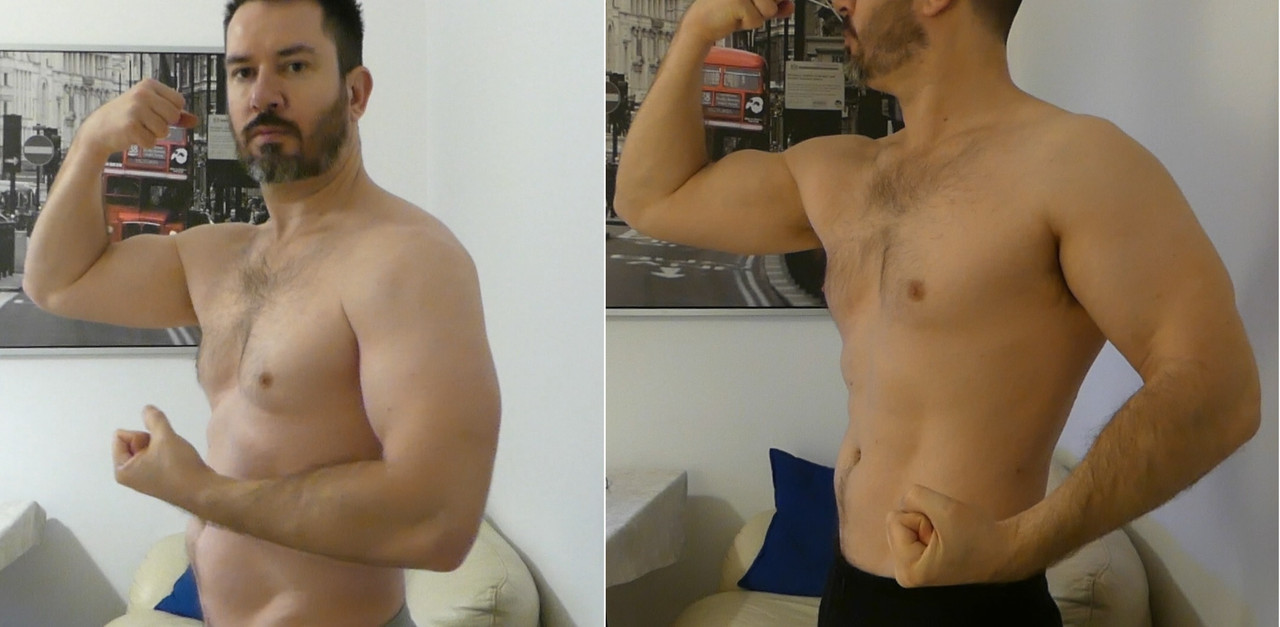 Do you actually want to make progress with your goals : aesthetic, business, women, fitness?  

Check out the Secret Society VIP Members Club.
Check it out