I'm going to start documenting my progress here to keep me accountable and to get some feedback from more experienced members of the forum.
I am completely new to daygame, read Roosh V about 6 months back and attempted indirect daygame meekly. Did 2 direct approaches in a style closer to the LDM with good reception but went nowhere. I had to move to a place where game wasn't practical for 3 month, where I took the time to read Krauser's and Steve's books. Now back in London taking it seriously, and starting Steve's 6 month coaching program.
I decided I will go out for a 3h session 3 weeks a month 2 times a week starting this month
Week of the 11-17 was extremely stressful at my job and I still had loads of critical work to do during the weekend. I did go out to these places Steve recommended for me:
-Kings road, GOOD
-Area around Harrods, MEH but in construction and ugly because of it. maybe that's why I didn't see many targets.
-Liverpool str. Couldn't figure out where he meant, but I went quite late (around 18h on a Saturday or Sunday)
My mood was super low and I was obsessed with work issues. I still went out for 3 hours on Saturday and Sunday, but I chickened out of opening anything. It really made me feel like shit for the whole week.
It made me realise something though: the two first sets I did before the US where 6s dressed slutty in summer. But I'm not getting into game to get 6s. It's not that there are no targets, I'm just scared of opening 7+ girls. So I decided I'm not bothering with 6s anymore and next time I crash and burn with 7s+ instead.
This Sunday I went to Southbank as it was the start of the Christmas market and I was too lazy to go further from my place.
I called a friend at 14h to get me in a talkative mood. I started with the Tate museum to see if there's some cute artsy girls there. Not a big fan of the public and most are in a couple or with friends. The art at the Tate is absolute crap and it infuriates me, I guess I could use situational openers there but it would come from a bad place. Maybe a classical art museum would be better.
It took me until 15h to get into a day gaming mood. I decided I would put all the money left in my current account into a game account and win back 30£ at every approach. That way I can't finish the month without opening 2-3 sets. I put a 30mn Chrono so I would open 2 sets an hour. First 30 mn I had trouble finding good targets and weaseled out of about 2 sets. at 15h30 I had to pee so I went to a Nero to get some coffee and use the restroom. There was a very cute girl queuing behind me for the restroom. I had a good opener, but I chickened out being too awkward opening a girl queuing for the toilets (should I have tried? Other people were queuing as well). Maybe a couple of weasels more and the time was up.
I noticed that sometimes I like a girl but can't say why instantly, so I stand my ground and just watch her go trying to think of something to say. I realize I should just think "GO GO GO!" give chase and think of something to say while I follow. 
At about 16h I see a 7 walking a bit aimlessly with a bounce to her step as she's listening to music. English girl with good body dressed all in black, no prior IOI. It took me maybe 30sec to come to her and open with something along the lines of "I just saw you walk half dancing to the beat of your music and I thought it was very cute". She stopped and gave me a beaming smile with intense eye contact. It was actually challenging for me to really bend the eyes a Steve says. I did not manage to have the balls to really inject sexual intent and undertones and just made some chit chat. She was still all smiles but the energy was dying down as I was failing to take her obvious conversation options:
She told me she had nothing planned, was just looking for a place to write. I awkwardly told her about a place to go and ejected myself. She was still engaged, still looking in the eyes and still smiling but I bailed for no reason except that I felt too awkward that there were silences in the conversation.
She was really beautiful up close and I'm actually a bit impressed that I got such a good reaction. 
What I think I did right:
-Walked up with confidence, no fear, good voice.
-Decent eye contact (but not sexual)
-Had a good opener tailored to who she was and specifics of what I liked about her
What I think I did wrong:
-Didn't maintain the eye contact properly, and didn't make it sexual
-Made the conversation very content heavy (Are you going to this place? What was your plan for today?) 
-Didn't use her conversation threads (when she told me she was looking for a place to write I should have asked or joked about what she was writing not trying to recommend a place) 
-Ejecting for no reason, I was still in the game with what was probably a strong maybe girl. You can't win if you don't play.
As I was replaying the scene in my mind I realised that I managed to open her because she was walking very slowly, almost standing still and I should manage to stop girls that actually walk.
It took me about 30mn to find another girl. Very good body, well dressed with heels, a beige coat, and an original haircut. Gave chase with only "you have nice legs/walk" in mind, No prior IOI.
She stopped to take a picture which is when I opened with something like "You have an elegant walk and I thought you looked nice". Up close she was a 7, Colombian looking about 35, probably and 8 when she was younger. 
She gave me a big smile said "thank you" and stopped waiting for me to continue. I then pointed out she was dressed like a charleston dancer from the roaring twenties, and she lit up. Her eye contact and smile became way more intense. And again I was a bit overwhelmed and couldn't keep up the bending eyes. I failed to make conversation with sexual undertones and made it about what's her name or where she's going. Again she told me she wasn't doing anything special, which seemed odd for someone clearly overdressed and in heels.
I then ejected myself again for no reason as she was still fully invested.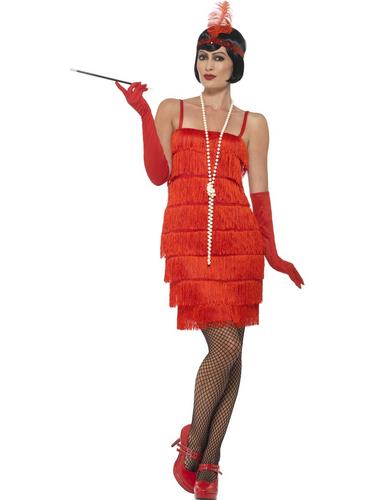 Like this
I continued for about an hour but couldn't push myself into another set as it was getting dark and I was replaying these two interactions in my head.
Main takeaways:
2 sets in 3 hours is bad, I weaseled out of 10-15 sets. Realistic goal should be 5-10 sets a session.

The two sets I managed to do happened because they stopped to smell the roses, I weaseled out of all walking sets.

I gave chase to a couple of sets but couldn't come up with a good thing to say while walking so I stopped.

I pass the attraction threshold for 7s

I don't shake, my voice is clear, no feeling of fear while in set. 

I must convey more sexual intent, and have less factual conversations

Stay in set and bear awkward silences

Making a money incentive kinda work but doesn't push you in more sets than the bare minimum

These two hot girls were doing nothing or hinting they'd like an insta date 

I still fear rejection from girls I perceive as out of my league, even though they were giving me fuck me eyes

The experience must have been even weirder for them if you think about it.
Imagine you're going for a walk next to the canal, enjoying the view and being a bit bored.
Then a dark handsome stranger randomly walks up to you and gives you a very personal compliment. You smile as much you can, try to engage him in a conversation and gives him fuck me eyes.
Then he says bye and walks away.
That must have been quite a wtf moment for them, probably made them wonder what the hell they did to make me leave.
Next sessions will be in Warsaw as I took a few days of work, I guess we'll see if I'm shiny over there.