Seriously when? Never mind Soy Boy Trudeau, it is prancing Tony Bumboy the true original faggot with that mincing voice of his and don't forget his not-so-secret loverboy Mincing Mandelpoofter, I mean just look at them and the way they eye each other up!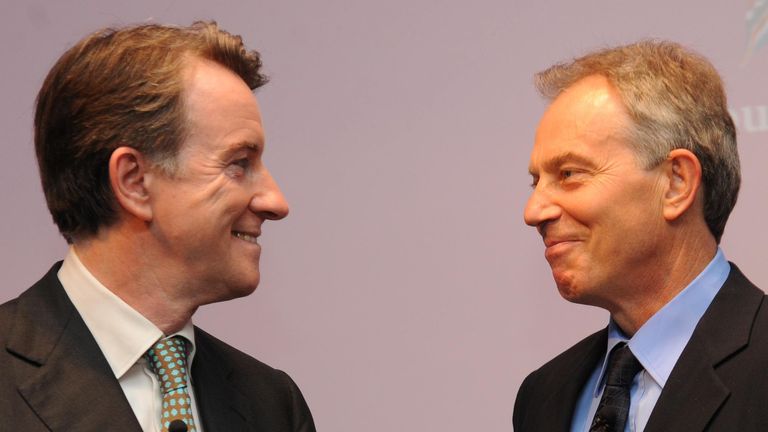 OOOOOOOOH LOOK AT THESE TWO QUEENIES IN LOVE!
Listen to Tony's voicccccccccccce. Thosssssssse lissssspy poofy tones. oh ssssssssop it. That poncey grin. His crusade against Section 28 and promoting all things gay back in his heyday. He was even hailed as a gay icon by the Gay Times a few years ago!
And look how in love they are too! Ready for a night out in Soho! And don't forget the morning Tony Boy and his lesbo wife waltzed into no.10, Mincing Mandy was blowing kisses at him I REPEAT blowing kisses! Owwwwwwwwww!
He was even nicknamed Miranda at law school and has a caution from Bow Street Magistrates Court for solicitation.
  When oh when is the grand ponce of PC globalism going to finally come out and admit he likes it up the bumhole?
Watch them bitch fight likes these queenies!
https://twitter.com/iheartmindy/status/1...0255222784