11-03-2019, 04:54 PM (This post was last modified: 11-26-2019, 09:54 AM by SteveJabba.)
26/11/2019
Updated Again with "Working Up To Approaches"
For those that are not aware here's a full list of what is contained in the Secret Society video series :
NB

If you want to check out the product, you can check it out here :
Secret Society Content : 
Working Up To Approaches
(NEW 26/11/2019)
- For guys who really struggle to get their feet moving and approaching.
Mind / Body / Dick Connection
(NEW)
Bar And Coffee Shop Game -
(NEW)
Direct Script / Routine – The Critical First 3-4 minutes 
(NEW)
Approach Anxiety / Anxiety In Set
(NEW)
IOI Breakdown : Making It Easy, Making Approaching Fun
(NEW)
Drill 1 : Move Your Feet, Front And Side Stop
(NEW)
9 – Taking Girls Home  / Don't Over Escalate
(NEW)
8 - State
7 - Making Girls Comfortable
6 - Approaching Exercises and Creating Sexual Tension
Getting Girls To STOP / Stopping Distance
(NEW)
5 - Approaching The Right Way
4 - Forcing IOIs and exercises
3 - IOIs in detail
2 - Awareness And IOIs
1 - Introduction To The Secret Society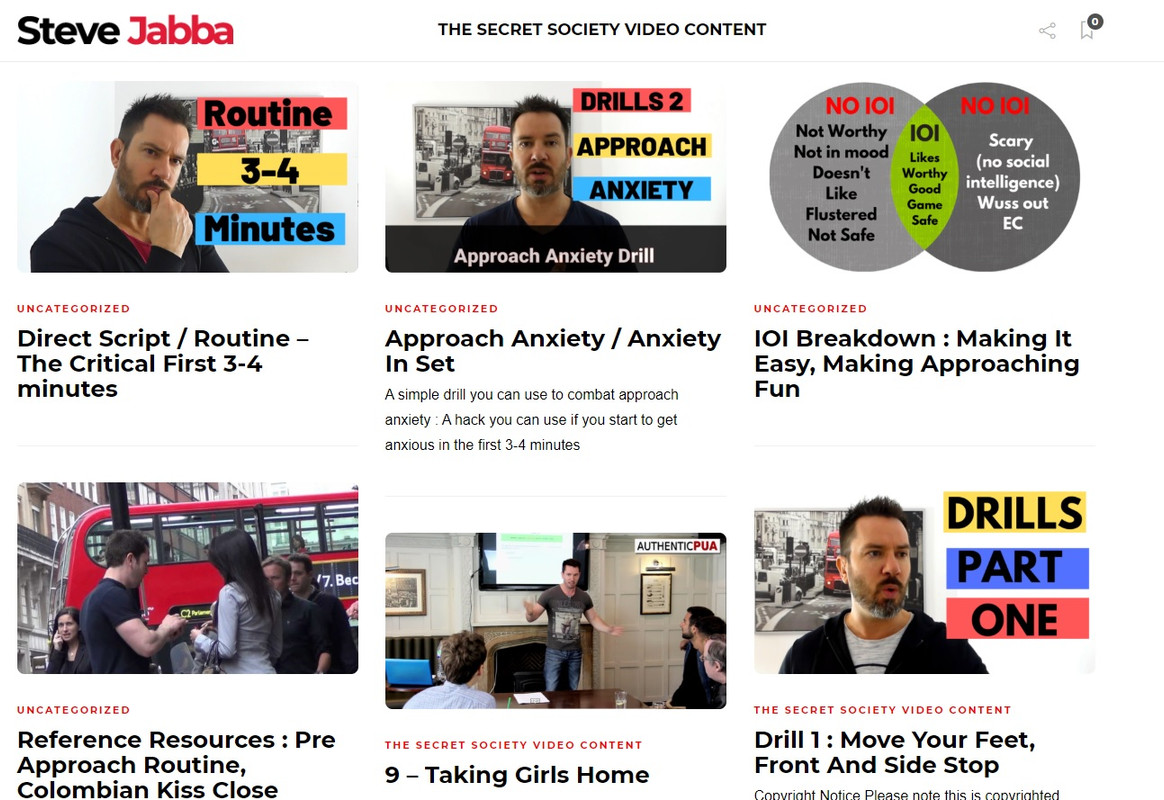 Do you actually want to make progress with your goals : aesthetic, business, women, fitness?  

Check out the Secret Society VIP Members Club.
Check it out