Do you guys remember the terrorist attack in France? Not the Bataclan, the one at "Le petit Cambodge"?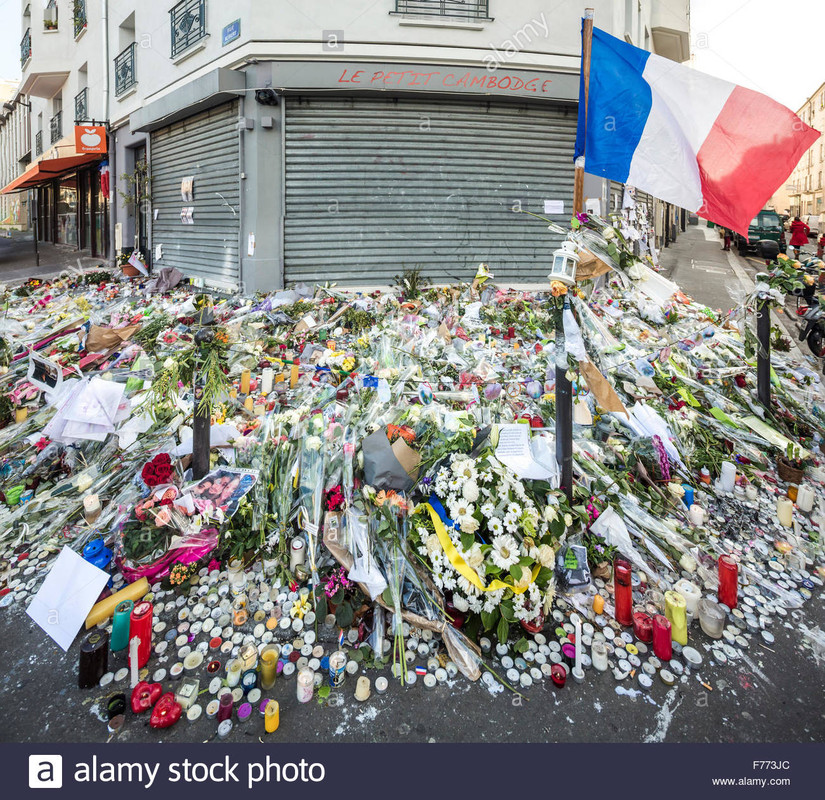 Well, I used to work there part-time when I was starting my first business. I was lucky enough to quit about 6 months before the attack.
This restaurant was a bubbling little breath of fresh air full of hard-working and nice people. We used to go for beers after our shift at "Le carillon"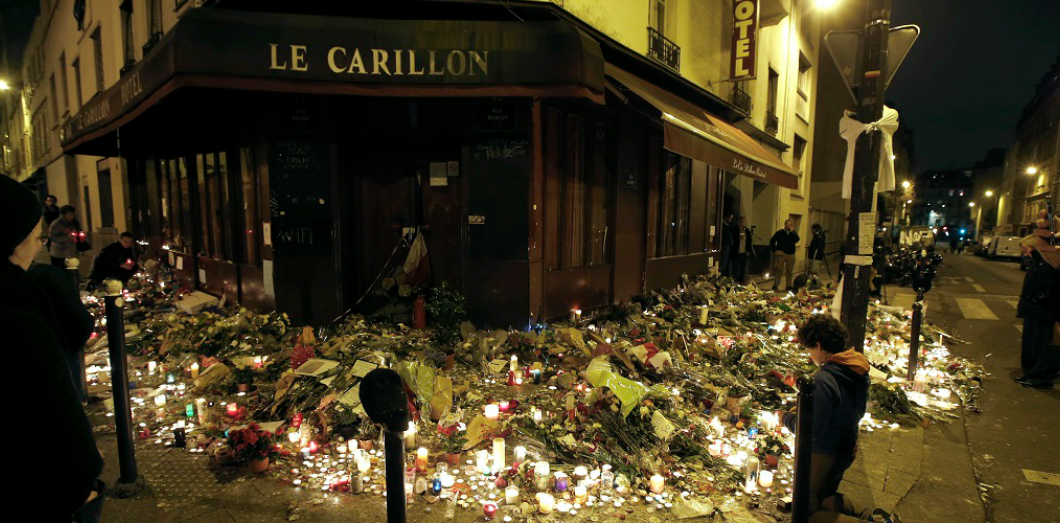 They shot the teenage girl (sweetest kid I ever met) of the owner that was helping out at the restaurant this evening.
She got shot in the leg, and can barely walk now...
She is traumatised by the fact a stranger died by shielding her from the bullets.
Most of the staff of Le carillon I knew died that night.
The next day I didn't know what happened yet and decided to go to my favourite coffee place.
It was closed and there were flowers on the ground, two of the waitress I was friendly with died at the Bataclan concert the night before. 
This was my first taste of the red pill
This is when I realised the traitorous nature of the Muslims in my country and of the people that want to bring more in.
Look at this screenshot of Hollande's condoleances statement I took after the Nice attack: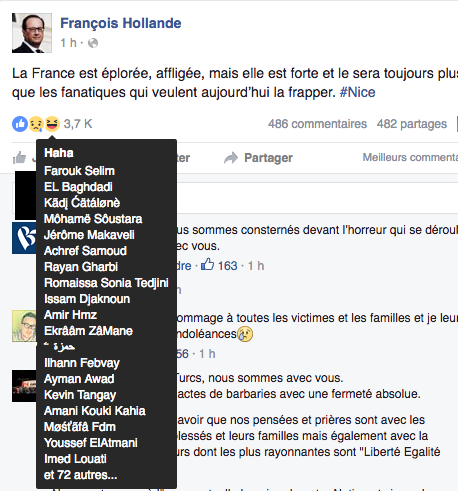 The names posting smiley faces say it all.